Road Rides Weds/Sat/Sun, Grass Track Mondays, Chaingang Choosdays, Off-Road and TT Wednesdays, Kids' coaching Thursdays (mark@ccashwell.com for details) /// Club AGM, Guilden Morden Village Hall, Weds 30 June 8pm - get involved with the Club! /// CCAshwellFest Club Social, Sunday 11 July @ Ashwell Grass Track from 1pm, bring a picnic, BBQ, ale, gin, Spotify playlist - all welcome.
Ashwell chaingang, May 4th, Tuesday 7pm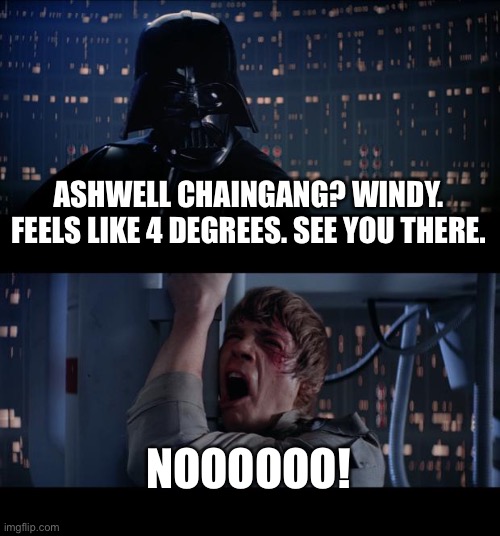 I am keeping an eye on the weather. Cold and windy forecast. But so far, so good. Keep an eye on the WhatsApp for the very latest thoughts. Join the Ashwell Chaingang WhatsApp by texting Martin 07977652247
I promised last week to go into Group 2 if required today. If numbers low in either group, then make it a TTT.
Wrap up and see you to set off 7pm Ashwell Three Tuns. Or several minutes later at Steeple Morden church.